Spotlight On Bryan G. Brown
Bryan G. Brown pulls no puches with his Blueberry Boys of Asbury Park. We didn't hit it off when we first met during the set-up of APCC2, but quickly realized we'd just gotten off on the wrong foot at a busy time that morning. We laughed it off and hugged it out. We're all in it together, for the art for the comics. We get to meet so many talented people and make so many new...
8 tags
Spotlight On Bob Hardin
Don't ya just love hot rods? Who doesn't? And Bob Hardin can draw'em like nobody we've ever scene —we're lookin' at you Robert Williams. Hardin's got the history and the action goin' on. Meet him at Asbury Park Comicon March 30th and get him to draw you a badass machine. More art from Bob Hardin www.slotcarthrillart.com
Spotlight On: Josh Siegel is the Mod Hero
X-Men Superman Silver Surfer Namor Iron Fist and Power Man Wonder Woman Iron Man Find more of Josh Siegel's work at Mod Hero 
4 tags
Jamal Igle Draws G.I. Joe
The red, white, and blue covers for G.I. Joe by Jamal Igle. Come meet him at Asbury Park Comicon on March 30th.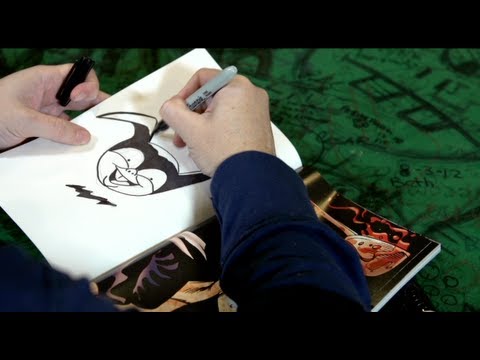 6 tags
Jay Lynch Coming To Asbury Park Comicon March...
Jay Lynch created Bijou Funnies, one of the first underground comix. He also created many of the Whacky Packages and Garbage Pail Kids for Topps Trading Cards. Meet him at Asbury Park Comicon March 30th.  
5 tags
Herb Trimpe Joins Asbury Park Comicon March 30th!
Trimpe drew the first appearance of Wolverine in Incredible Hulk 181. Below, his cover for Rolling Stone magazine. Meet Herb Trimpe at Asbury Park Comicon on March 30th, and tell him the Wendigo sent you!  
5 tags
The Genius of Jaffee 1972
5 tags
John Holmstrom Coming To Asbury Park Comicon
Creator of Punk magazine and illustrator of The Ramones Rocket To Russia and Road To Ruin. 
4 tags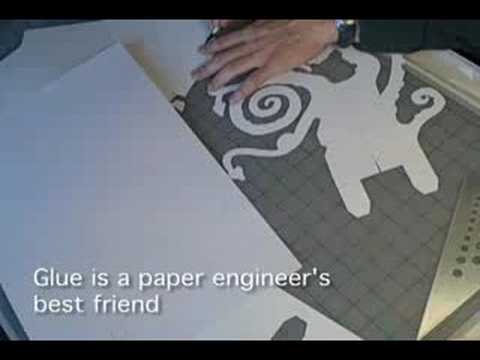 9 tags
Al Jaffee Confirmed for Asbury Park Comicon 2013!
Jaffee is known for his sequential art in Mad as well as the classic "Fold-In" on the inside back cover of Mad for over 40 years. Mister "Snappy Answers For Stupid Questions" himself, Al Jaffee will appear at Asbury Park Comicon on March 30th, 2013 at Convention on the boardwalk.  The 91 year old Jaffee pictured here with APCC promoter and Rat Bastard creator Cliff...
3 tags
It's Even More Official! Rob and Cliff Drop Off...
The dream is in effect: Robert Bruce and Cliff Galbraith stop by the office of Convention Hall to seal the deal for Asbury Park Comicon on March 30th at Convention Hall!
6 tags
Spotlight On Ulises Alfonso Farinas
We're stoked to announce the addition of Ulises Alfonso Firinas to our March 30th, 2013 line-up of guests for Asbury Park Comicon.
Asbury Park Convention Hall August 1967
It's Official: Asbury Park Comicon at Convention...
We're making the move to historic Convention Hall on the boardwalk in Asbury Park. We'll have over 100 exhibitors and welcome 5,000 fans to this unique venue for Asbury Park Comicon.    We'll finally have the space for panels, costume contests, and other special activities.
9 tags
Dave Ryan Cracks Us Up!
Limited run poster for Asbury Park Comic Con 2 by Dave Ryan! Get yours on Sat. September 29th.
4 tags
Spotlight On Sean Pryor
Sean Pryor will be exhibiting at Asbury Park Comic Con 2 the Sept 29th. Pryor is a contributor to The Pikar Project, Distro magazine from Endgagent.com, Royal Flush magazine, Revolver, and many others. Harvey Pekar for The Pekar Project. Rob Halford for Revolver Magazine.
1 tag
Featured Guest Dean Haspiel
Featured guest Dean Haspiel will be joining Asbury Park Comic Con Sept 29th. Haspiel is an Emmy Award winner for his work on the intro for HBO's Bored To Death and veteran contributor to Marvel, DC, and many other publishers. He'll be bringing his hot off the press self published Last Romantic Anti Hero.
5 tags
APCC2 Guest Stephen DeStefano
Stephen DeStefano has done work on some great animated shows such as The Venture Bros, Ren & Stimpy, Avengers: Earth's Mightiest Heroes, Adventure Time, Futurama and many more. He's also an accomplished comic artist who's worked for Marvel and Fantagraphics with his own book entitled Lucky In Love. DeStefano will be joining Asbury Park Comic Con this Sept. 29th.
3 tags
Spotlight On Little Punk People
Little Punk People will be joining Asbury Park Comic Con for the first time this Sept 29th. No strangers to cons, Justin Fullam and Daniela Calcatera Fullam bring their dark humor art to the Jersey Shore.
Xeric winner Bryan G. Brown and Dre Grigoropol...
And they made this wonderful flyer for Asbury Park Comic Con 2.
1 tag
Spotlight On Jason Quinones
Jason Quinones debuts Beer and Cookies at Asbury Park Comic Con 2 on Sept. 29.
2 tags
Spotlight On Dead Horse Comics
Eric Grissom and Phil Sloan return to Asbury PArk Comic Con with a new issue of Dead Horse.
8 tags
Larry Hama Joins Asbury Park Comic 2 Sept. 29
Yes, Larry Hama of Marvel Comics' GI Joe fame will be our special guest at the upcoming Asbury Park Comic Con on Sept. 29th asburyparkcomicon.com !!!
4 tags
Tickets Now On Sale For Asbury Park Comicon
Tickets available online from asburyparkcomicon.com
8 tags
Reilly Brown Coming to Asbury Park Comic Con 2
Marvel artist Reilly Brown is coming to Asbury Park Comic Con 2 on Sept 29th. Penciler on Spider-Man, Fantastic Four, Deadpool, and Incredible Hercules. Reilly recently launched his creator owned book on Comixology and a hardcover book of sketches.  
7 tags
Batmobile at Asbury Park Comic Con
C'mon — ya know ya wanna sit in it. Baddest fuckin' car ever on TV. Ever.
4 tags
Top Shelf Coming To Asbury Park Comic Con 2
2 tags
Connelly Sisters Signing in Delaware as a Result...
The Connelly Sisters of Toms River Asbury Park, NJ were a last minute addition that we discovered at MoCCA Fest NY. They jumped at the chance to table at the first Asbury Park Comic Con, and happened to be just a few tables down from The Comic Book Shop from Wilmington, DE. We're so stoked to see this picture of two of our exhibitors connecting to sell indie comics and art as  Claire...
1 tag
4 tags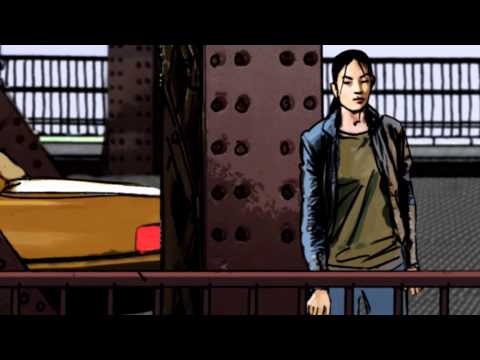 4 tags
Steven Mannion Returns For Asbury Park Comic Con 2...
Steve Mannion is about to be a dad, possibly right around the time of Asbury Park Comic Con on Sept. 29th, so he'll be with us or with wife Una and baby. Anyway, here's some amazing art from Steve. For more, go to: http://stevemannioncomics.blogspot.com/  
1 tag
Summertime is for Batman Movie and Badminton
crucialcomics: Not sure who served, but If he were receiving it might be… the Dark Knight Returns.
5 tags
Yes, It's In a Bowling Alley, In Historic Asbury...
Don't call it retro — it's real! The Asbury Lanes was built in 1963 and much of the original decor is still in tact. Exhibitors set up just on the edge of the bowling lanes. Evan Dorkin signed copies of Milk & Cheese, Dork, Beasts of Burden, and anything else fans showed up with. The Eisner award winner pretty much signed and did sketches from the time the doors opened...
Spotlight On Ace Kilroy
Rob Kelly and Dan O'Conner bring their old school action adventure comic Ace Kilroy to Asbury Park Comic Con 2 in Sept. While at Wizard Philadelphia we happened upon them in artists alley and we were really impressed with their style and their beliefs about what makes good comics. We think you'll agree.  You can find their continuing series at atacekilroy.tumblr.com. Enjoy!
6 tags
The Enchanted World of Asbury Park
Great day on Asbury Park Boardwalk. Cliff Galbraith took this picture of Shepard Fairey's image of Paul Simonon of the Clash.
4 tags
Spotlight On The Comic Book Shop of Wilmington, DE
Jim and Sarah Tai Titus will return with even more comics for APCC 2 Sept. 29th. They'll be bringing Silver to Modern Age comics super-discounted at  $3 each (we buy so much and so often we can sell at crazy low prices) Half-Off Graphic Novels/ TPB/HC Modern and Silver Age "Wall Books" - better books, better condition, key issues Assorted New + Vintage Action Figures -...
8 tags
Spotlight On Mad Knits and Their Monsters
We're excited to welcome Mad Knits of Providence, Rhode Island to Asbury Park Comic Con 2. Handmade monsters by Katlin Juarez and Max Yaks and an upcoming comic are the kind of unique offerings that make Asbury Park Comic Con just a little different than the usual comic con. Check out the world's cutest monsters at http://madknits.com/
Spotlight On Pat Dorian
The ghoulish humor of Pat Dorian will descend upon Asbury Park Comic Con 2 like a giggling reaper on on pale horse. Pat is one of the latest artists to join the growing exhibitor list for our next con scheduled for Sept. 29th. Pat Dorian's table at MoCCA Fest NYC 2012 convinced us he was meant to join us at APCC2. Below, a page from his comic Face Skull.  
Announcing Asbury Park Comic Con 2
Above: Fine arts genius and Noise Core musician Michael Haleta and Asbury Park Comic Con promoter Cliff Galbraith in a photo from 2009 that predicted there would be a 2 in the future for Cliff and the world of comics at The Asbury Lanes. Yes folks, it's true: Asbury Park Comic Con is set for Sept. 29th, 2012. Crucial Entertainment, LLC has booked the date with the Asbury Lanes and there...